Wide Leg Glam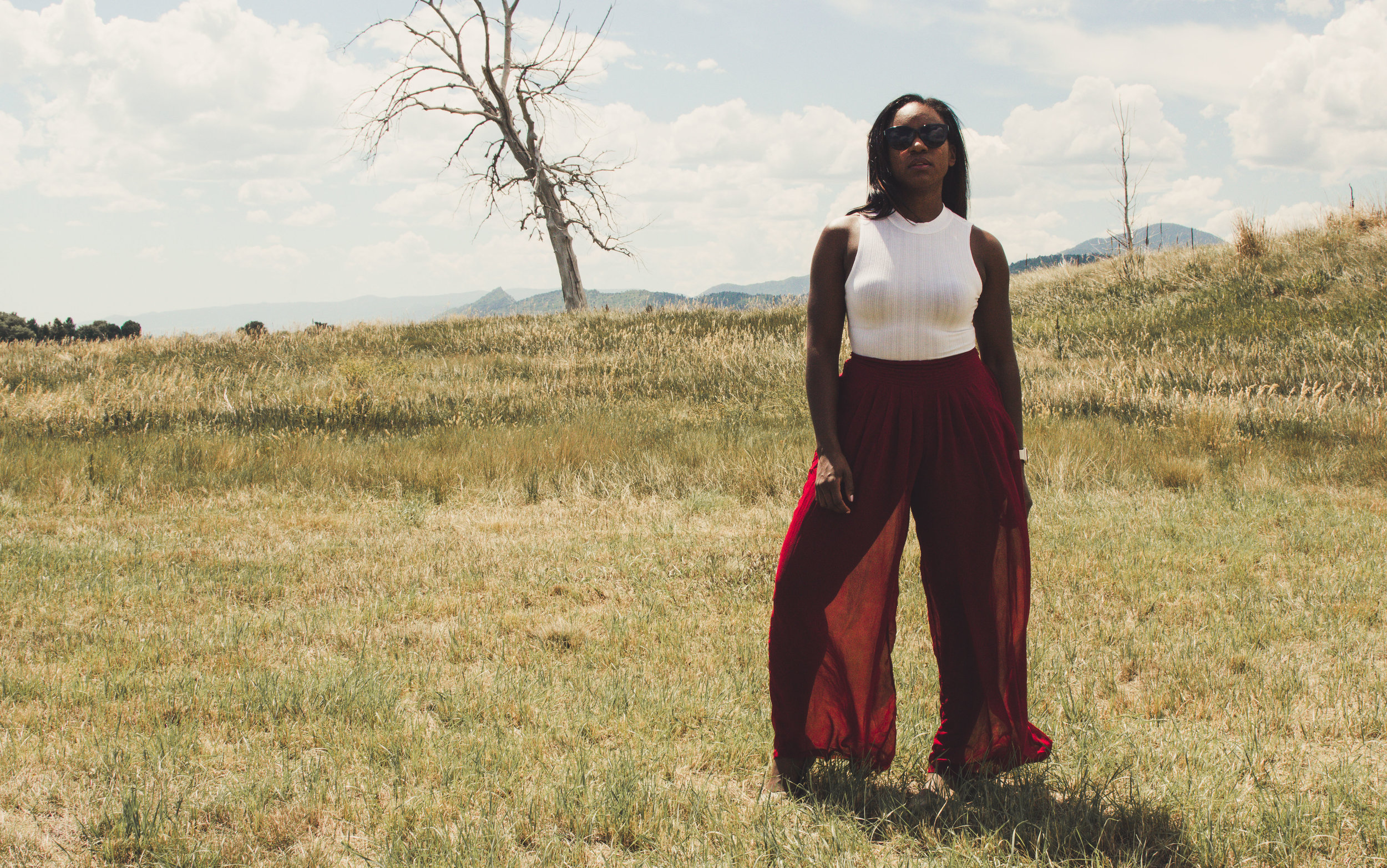 Does anyone remember the days in the early 00's when elephant leg jeans made a comeback!? You remember! The monstrously oversized jeans flared out from the hips to a pant leg more than 3 times the width of your calf? I remember going to my local Rue 21 (throwback alert!) and buying a pair of low rise, plum colored Jnco-style elephant leg jeans that I wore TO DEATH! I thought I was the coolest girl in school! I'd pair it with a solid, light colored tank, unravel my freshly pressed hair from those uncomfortable, pink, plastic rollers in the morning and I strutted in the hallways like I was up town!! I thought I had an athletic take on the punk rock fashion trend. That mania didn't last long (praise the sweet Lord) but thankfully, the fad of wide leg pants has long stuck around.
The wide leg trend can be found on runways and in fashion magazines throughout history. They come and go from the catwalks of NYFW, but on the street, the style can be found throughout the decades, albeit not as severe or voluminous. I currently own a few pair of wide-leg styles (none quite as cool as my deep purple jeans, let me tell ya). But this pair from Alter'd State that I found a couple years ago have been a statement piece and conversation starter on many a summer night. Maroon, shear legged, and with a high-waist. Something a bit nostalgic, something different, and an eye-catcher. Though they currently may not be popular, I'm a strong believer that the wide-leg pant is here to stay!
Style it Loudly, Live Loudly, Love Loudly!