Fall Fashion - Amazon Edition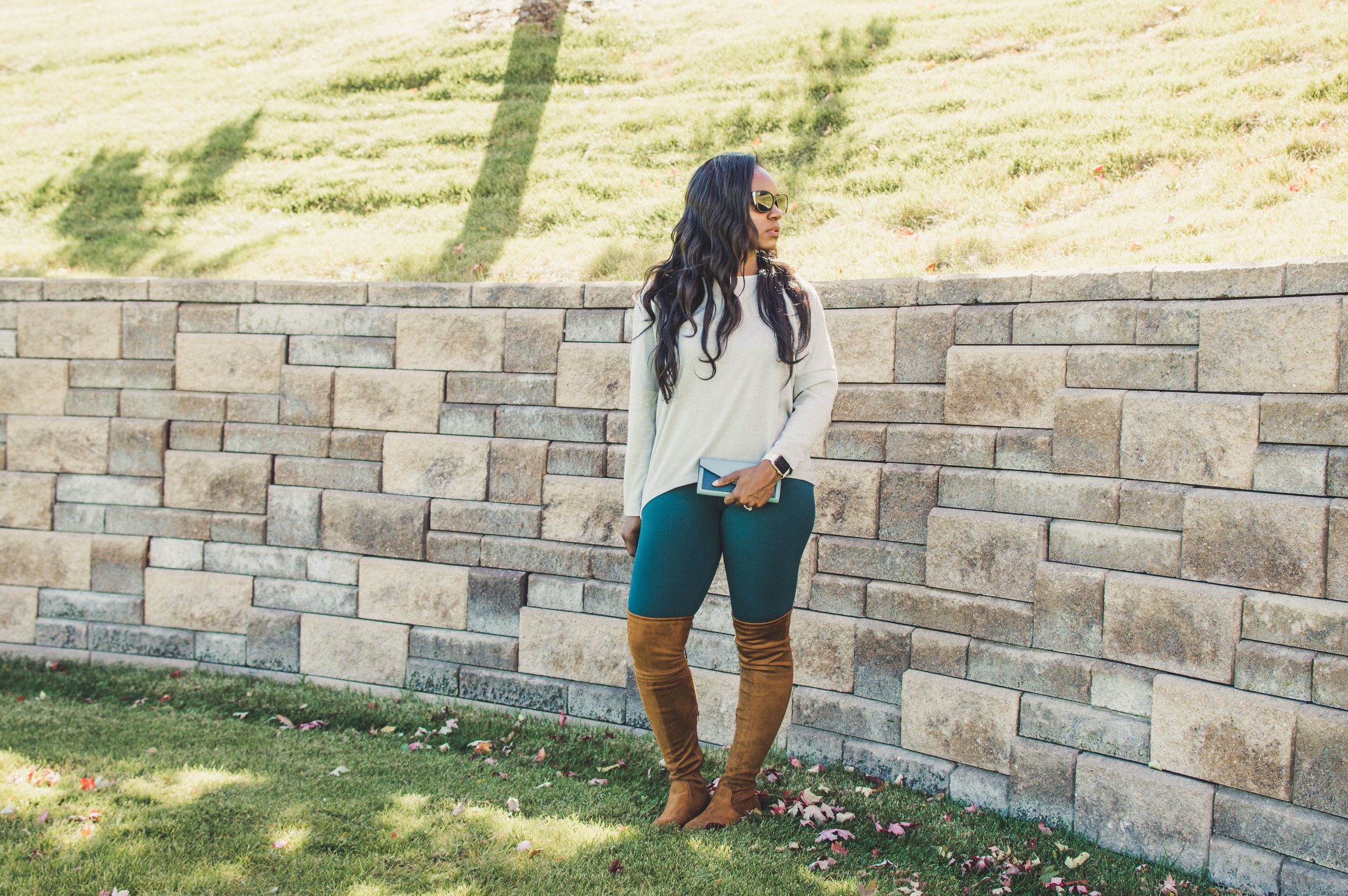 Cute Fall Fashion on Amazon
Do you remember when Amazon only sold books!? My how things have changed! Amazon is a life staple in my household. At least once a week, we receive one (ahem...or 4) brown parcels from Seattle. We've been on the Amazon bandwagon for years and since we've been Prime members for equally as long, even our normal household goods come from the internet retail giant. From bedsheets to motor oil, snacks, and hair weave (for real though...I'm currently rocking that Unice and lurrrvvvveeee it!), our orders have run the gambit. But when it came to their clothing section, I nearly always disregard.
But it wasn't until I was in desperate need of a pair of leggings for an upcoming trip that I wanted to create an entire look using Amazon fashion! After how much I ended up loving this one, I decided to make this a once-per-season thing! And I'm starting with the current season...fall!
The leggings from Leggings Depot (found here) are phenomenal! Truly ultra soft, perfectly fitting, and the color is very true to the photo! I was initially concerned about the "one size fits all" sizing, but don't be! There is so much stretch that they can accomodate even the curviest, and still pass the squat test! Seen here in Forest Teal!
Next is this Uget batwing sweater! It isn't quite as batwing-y as I anticipated, but it has enough extra fabric to add that detail. It's lightweight, perfect on its own on a warm day, or layered on a cooler one! There are 15 colors, seen here in gray.
And lastly...my favorite part of this look belongs to these amazing over the knee, suede-feel boots from BestOn! To say I was skeptical was an understatement. With my thick thighs and big feet, over the knee boots are always something I have to try on. But these...babyyyyy! Just do your fall wardrobe a massive favor and pick up a pair of these! I'm wearing color "tan". Perfectly fitting from toe to thigh, perfectly stretchy and the drawstrings in the back actually work to hold up them up. All for less that $40!? Now, I can't speak to the longevity of these as I've only worn them for this shoot so far, and I would recommend an insole, as the soles are rather hard and may get uncomfortable when walking for long periods (say a farmer's market or car show).
Apparently, I have been sleeping on the Amazon fashion trend! It's a pleasant surprise that such quality and style can be had for the price to fill up my car (that premium fuel is no joke). I have a feeling my Prime membership is going to get a heavy workout in the near future!
Love Loudly, Live Loudly.