I STOLE My Husband's Shirt!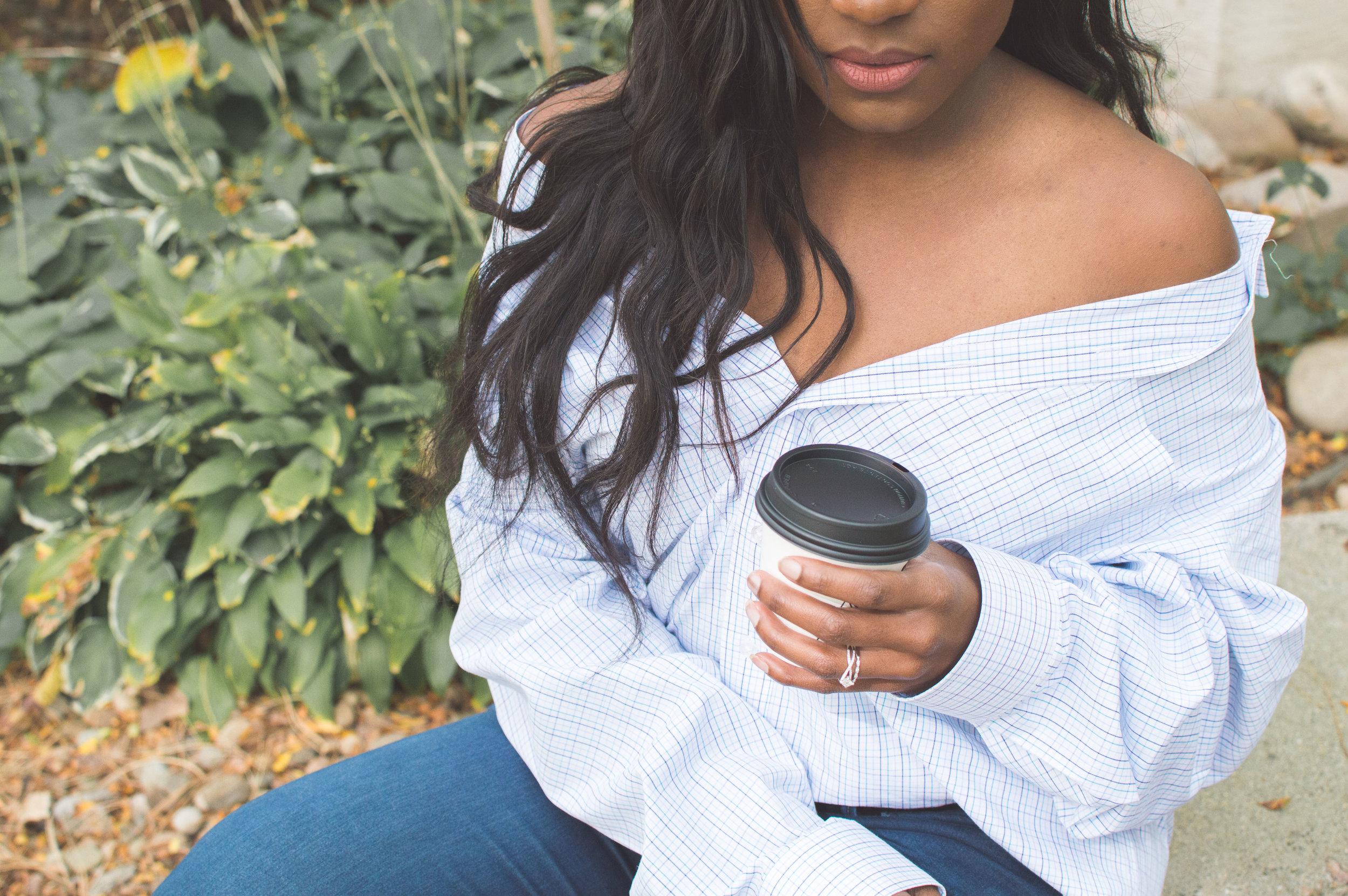 Stealing and Styling Your Man's Dress Shirt
As a woman who works either on the road or in her home office, the one thing I always have available is one of my husband's dress shirts (yep, I sneak in the closet and pack one in my suitcase when he isn't looking!). I lounge around the house or my hotel in them while working, studying, taking the dog for a quick walk, content creating, etc. A bralette, an over-sized button down and some leggings are my go to I-don't-have-to-be-anywhere uniform!
The "menswear-as-womenswear" has been around for decades, beginning in the 1920's when flappers began wearing shorter dresses and high-waisted slacks. The double-breasted blazer, twill vest, tweed trousers and checked cardigans are all heavily male-inspired. But those garments all have one thing in common...they are workwear. I wanted to break the mold and wear it casually instead. So when Tim said he wanted to run to the coffee shop and lunch and I was still wearing my dress shirt uniform, I decided not to change as usual, but make his shirt work for our coffee and lunch date!
Exchange the bralette for a strapless and my leggings for jeans...add some heels and I got this effortless, chic style! The bagginess, off the shoulder and color is right on trend, and it's warm enough to wear on an early fall day. But be sure to tuck it in to give and define the waist!
So here's to women who steal their men's clothes and work them better than they do! :)
Dress Loudly, Love Loudly, Live Loudly.