No Makeup Monday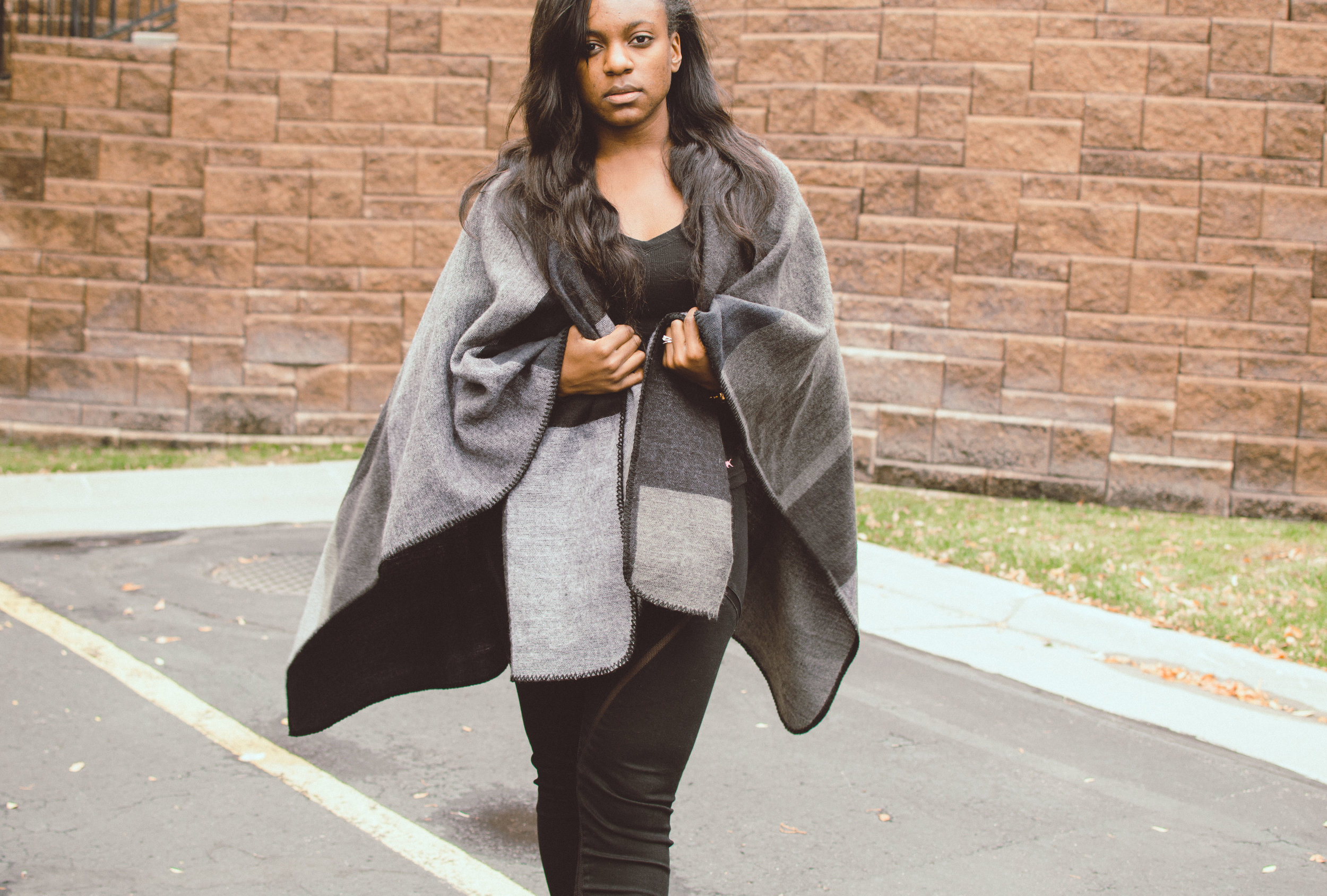 Happy first Monday of October, loud livers! As with every Monday here on the blog, we celebrate being our true selves (with a little bit of fashion thrown in) by taking off the makeup and moving and shaking bare faced! Fall is in full swing here in the Colorado foothills, with highs only in the low 50s! And with cool weather comes cozy layers...and this week, I'm all about the poncho (again)!
Comfy, versatile and a staple in the light outerwear rotation, I keep one in my car, in my carry on, and next to both the front and back doors of the house! Loving this weather, and this look!
It seems like every day now, we wake up and brace ourselves for the tragedies that will inevitably arise. If it's not a natural disaster (Hurricane Harvey, Irma, Maria), it's a social injustice (Stockley or Charlottesville) or an act of home-grown terrorism (Las Vegas, NV). And after a while, we become desensitized...we wake up with armor to insulate ourselves (read: our vulnerability) from heart-break and empathy.
But this week, I want to call all of us not just to be "sorry for your loss" but to place out actions where our mouths may be. To lend a hand financially, emotionally, physically or otherwise. These situations defy all racial, gendered, political and socio-economical boundary. We must come together, stay together to lift each other up.
Support Loudly, Love Loudly, Live Loudly