No Makeup Monday!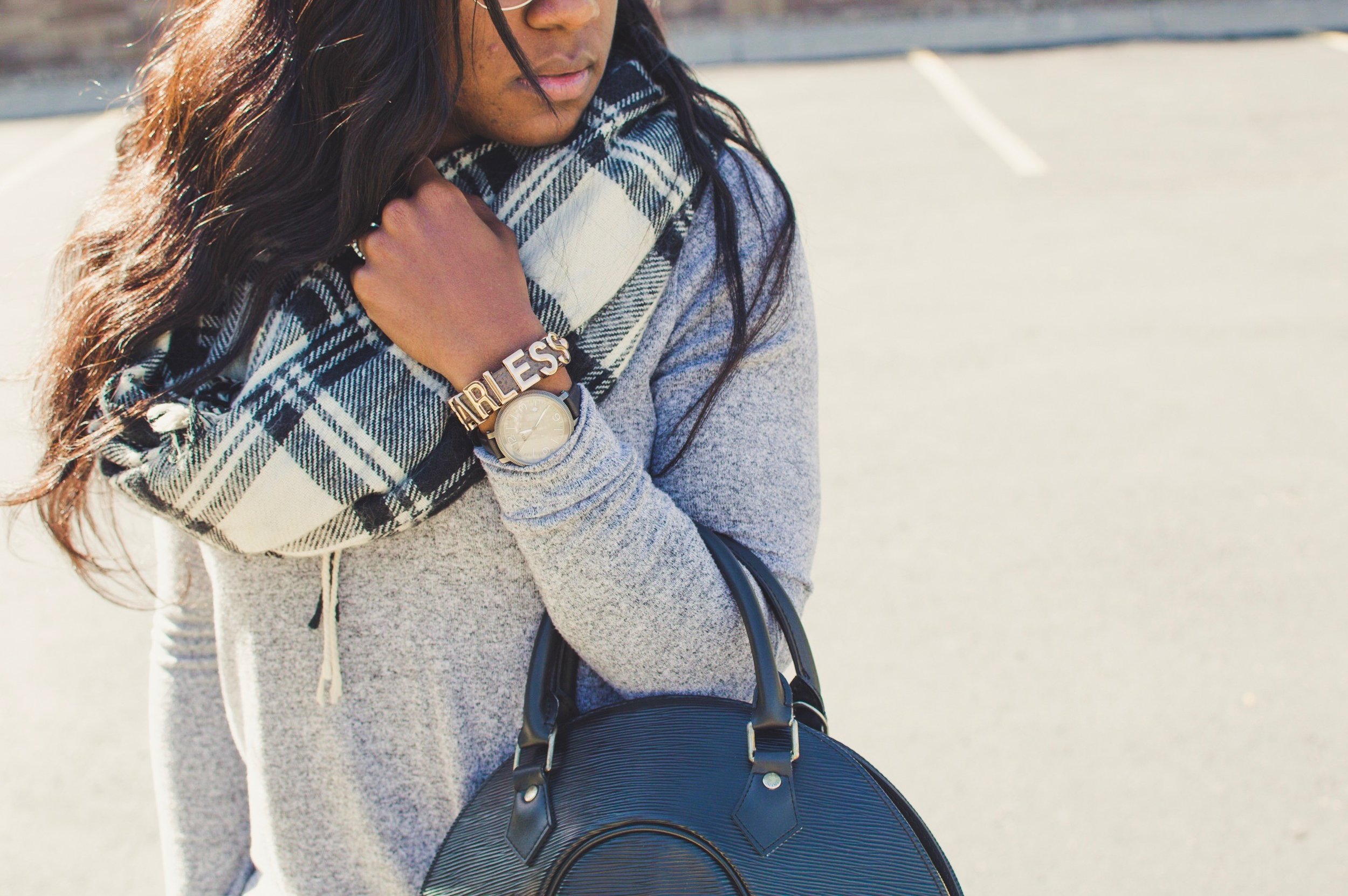 Happy Monday, loud livers! As is tradition here on Lady Out Loud, every Monday we celebrate our true selves. We remove our masks of false lashes and foundation, and spend some time in our natural state. This week was a tough one for me, as my face has been broken out from stress and heavy travel. But I decided not to be ashamed of my imperfections and flaunt my flaws!
For the last full week of September, my mantra is to stay fierce and fearless. Standing up (or kneeling) for what you know to be right, for a movement that is close to your heart, is your right and privilege as a breathing individual. To be silent is to be no better than those you believe are wrong. I encourage you to get involved, to speak out. Find your passion and follow it wholeheartedly.
Fall is in full swing. Here in Colorado, high temperatures are in the upper 60s! I've broken out my favorite blanket scarf (that I actually stole for my mother!) and cozy sweater for today's look! Blankets curves are the best because you can wrap it around like a shawl or around your neck as a scarf. Complete the look with your favorite jeans and your perfect knee boots and you've created the signature fall look!
Live Loudly, Speak Loudly, Love Loudly.