Fashion Drug: A Company and Product Review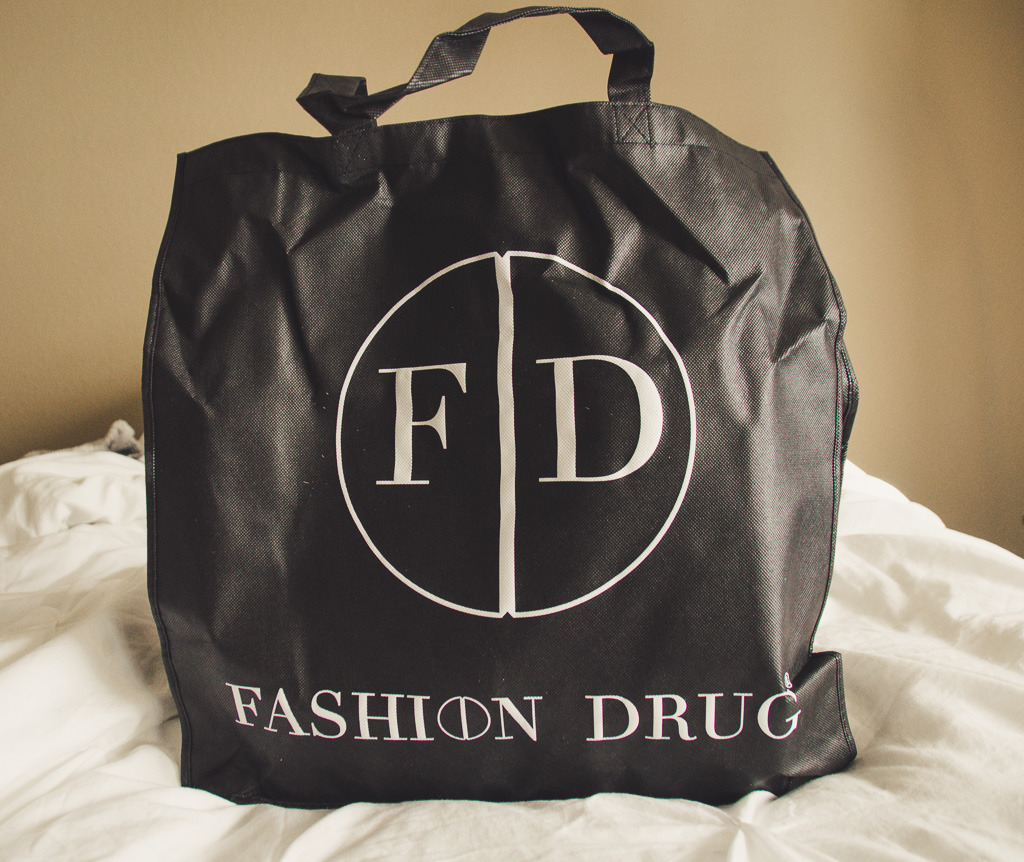 This is my first company and product review here on Lady Out Loud, and I'm so excited to be featuring the hallmark of designer handbag dupes: Fashion Drug! This post is in no way affiliated or sponsored by the brand. It is just my honest reviews and impressions of this bag and product!
I first became aware of the brand from (where else) social media. I was scrolling through my Insta feed every day gazing at influencers and celebrities carrying some of the world's most beautiful handbags from the greatest fashion houses. All of which come with an extremely high price tag. So when I found Jennie Jenkin's youtube video that included Fashion Drug, I wanted to give them a chance myself!
The Brand
Fashion Drug is a Dutch fashion and style company with a product line that ranges from shoes, to blazers. But what they are most famous for is their designer handbag dupes. They market themselves as offering "true musthave items", claiming "fashion bloggers and instagirls are our biggest inspiration. From the latest it-bags to bad-ass clothing, we got you girl!"
The website was quick and easy to use. A clean and modern layout make navigation easy and the selection choices painless. Speaking specifically to their handbag business, all are displayed individually by color, rather than one posting from which you select the color. I love this feature, so I know exactly what my color options are right from the handbag landing page. Checkout is as you'd expect from any other online store, with the option of PayPal in addition to credit card options.
A drawback of this company is that they do not ship from the US. The company is based in the Netherlands, and the option is only for international shipping. I know others have had success receiving their items with a week to the US, but I was not one of the lucky ones. I placed my standard shipping order (standard shipping was $22USD) on Oct 20th and did not receive my parcel until Nov 15th. At checkout, you are warned of the 7-25 day shipping time. International shipping can be rather unpredictable, especially during high volume seasons, so keep that in mind when ordering.
The Product
Wow! When I opened the unassuming while box, I was surprised at the product inside! I ordered the Jumbo Black Bag in Gold (a dupe for THIS $6,400 Chanel bag). The bag was wrapped in a dust bag, then packed snug in a sturdy, white shipping box. The dust bag is nothing to write home about, but it is a plus to have a relatively decent quality and branded tote to store the bag when not in use. After unboxing and removing from the dust bag, you can immediately smell the leather! What drew me to Fashion Drug for a designer dupe over other retails is that rather than a faux leather/vinyl material, Fashion Drug makes all of their handbags out of high quality Italian leather! Longevity and quality will not be in question here! Inside, the bag was packed with 7 pieces of Dutch newspaper to hold shape and prevent creasing! Obvious care was taken in shipping this bag. Out of the box, there were no loose threads in the quilting, creasing or tears.
The bag itself is structured, with a hard sided bottom, and a beautifully leather threaded gold chain. The hardware is in no way garish or gaudy, and was unscratched upon receipt. Without a doubt, this bag is large (shown next to my Kate Spade Cameron Street Teegan for scale), but with perfect proportions. The twisted latch and the weight of the gold chain makes this bag feel as designer as it looks. The strap can be worn both as a short or longer shoulder bag, and the grommets that thread the chain are flawless.
My one minor complaint about this bag is the interior lining. It is not a durable feeling or wipe-able vinyl or cotton lining, but rather a scratchy, porous material that is akin to the dust bag. Fashion Drug does not market themselves as a "budget" brand (~$200/bag is certainly not budget), so I expected more from a larger detail like the interior lining.
Final Thoughts
Overall, I would highly recommend Fashion Drug as a brand, and the Jumbo Bag Black in Gold! The brand and site were easy to work with, in par with major online retailers, and they truly appreciate their customers. Due to the unpredictability of international shipping, the delays in receiving my product was a bit of a disappointment, so keep that in mind if you are looking to wear their items for a specific occasion. The bag is beautifully constructed in Italian leather, exquisite details and a fraction of the price tag to the real thing. I have received countless compliments and discerning eyes have mistaken this for the real Chanel bag.
Fashion Drug is worth the hype, money and time it takes to retrieve your items, and I will certainly be purchasing again! To ease the cost of first time buyers, for Black Friday, they are offering 20% off with the code "Black"! Click the link and head over to the site to shop!
And that's a wrap on my first review! What do you think? Should I do more of these? Let me know in the comments!
Carry Loudly, Love Loudly, Live Loudly!