No Makeup Monday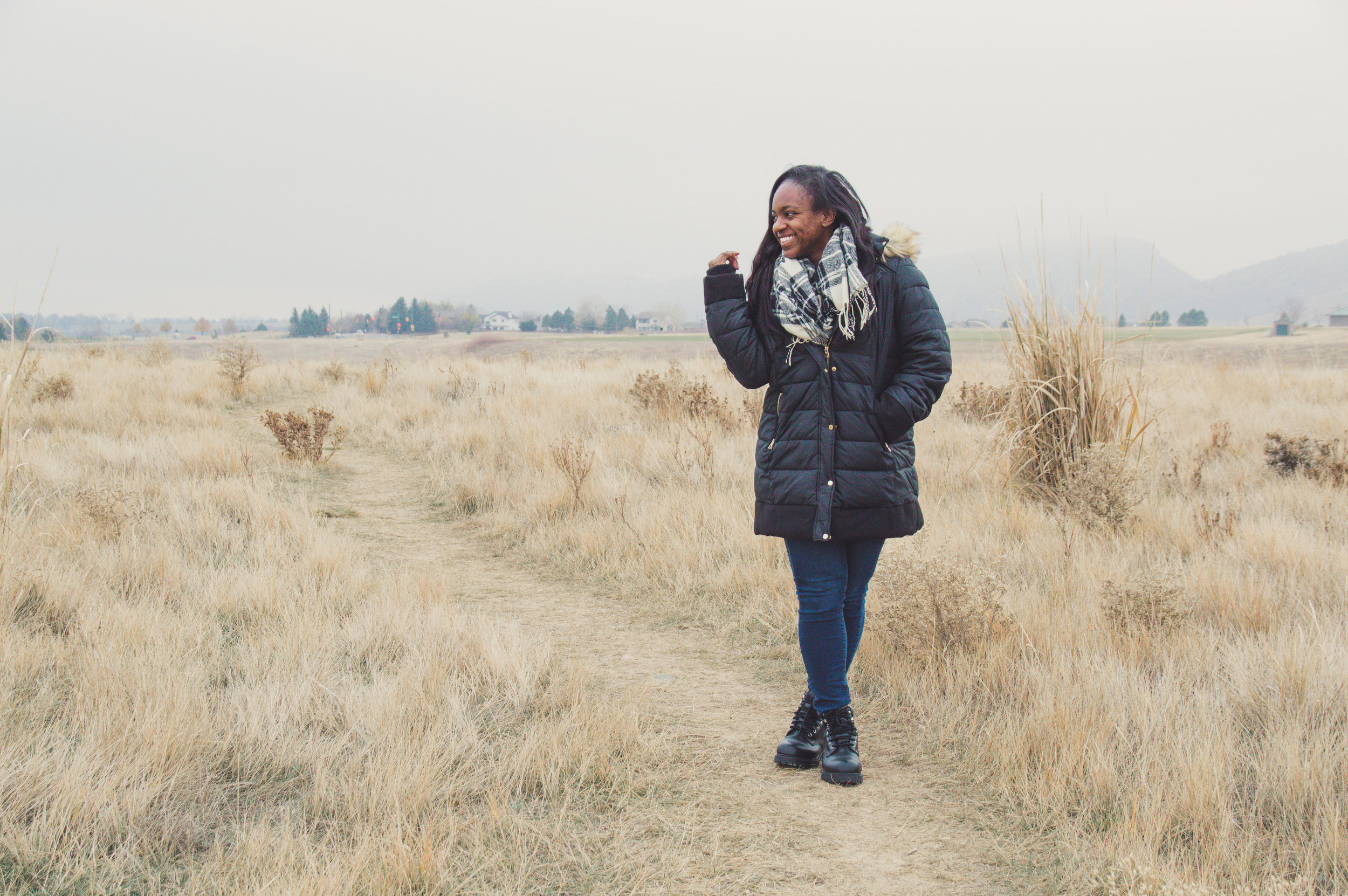 It's another Monday here on Lady Out Loud! And on Mondays, we celebrate our true, unmasked selves in the form of wearing no makeup! For those who strive to run against the grain, think of it as a rebellion against societal pressures of perfection. Be yourself instead! Be who you are loudly and confidently!
And if you haven't noticed, it may look a little different around here! I've changed the aesthetic here on Lady Out Loud, and I'm really excited to be able to share it with you! This whole blogging thing is a constant evolution for me. I'm constantly learning, growing and figuring out what I want out of this blog at any given time. I was ready for something brighter, something prettier, and something I could be proud of! So here we are!
Issa movement, people!
I know, I know...it looks like I'm dressed for the arctic tundra, but it's been COLD here in the Colorado foothills! The last few strong-willed trees are hanging on to their leaves for dear life, and the fireplace has been roaring in my little nest! I know we still have 7 more weeks of fall before the official winter season begins, but in these higher elevations, I'm learning that winter begins somewhere at the end of October!
In weather like this, it's hard to snuff out my desperate desire for Christmas music, fuzzy blankets and cup after cup of hot cocoa (completed by a splash of Kahlua, of course!). But I'll do my best to give autumn the attention it deserves...at least for a couple more weeks!
SHOP THIS LOOK: Coat; Plaid Scarf, Similar here, Combat Boots: Vintage (aka, stolen from my mom)
Be Yourself Loudly. Love Loudly. Live Loudly.