No Makeup Monday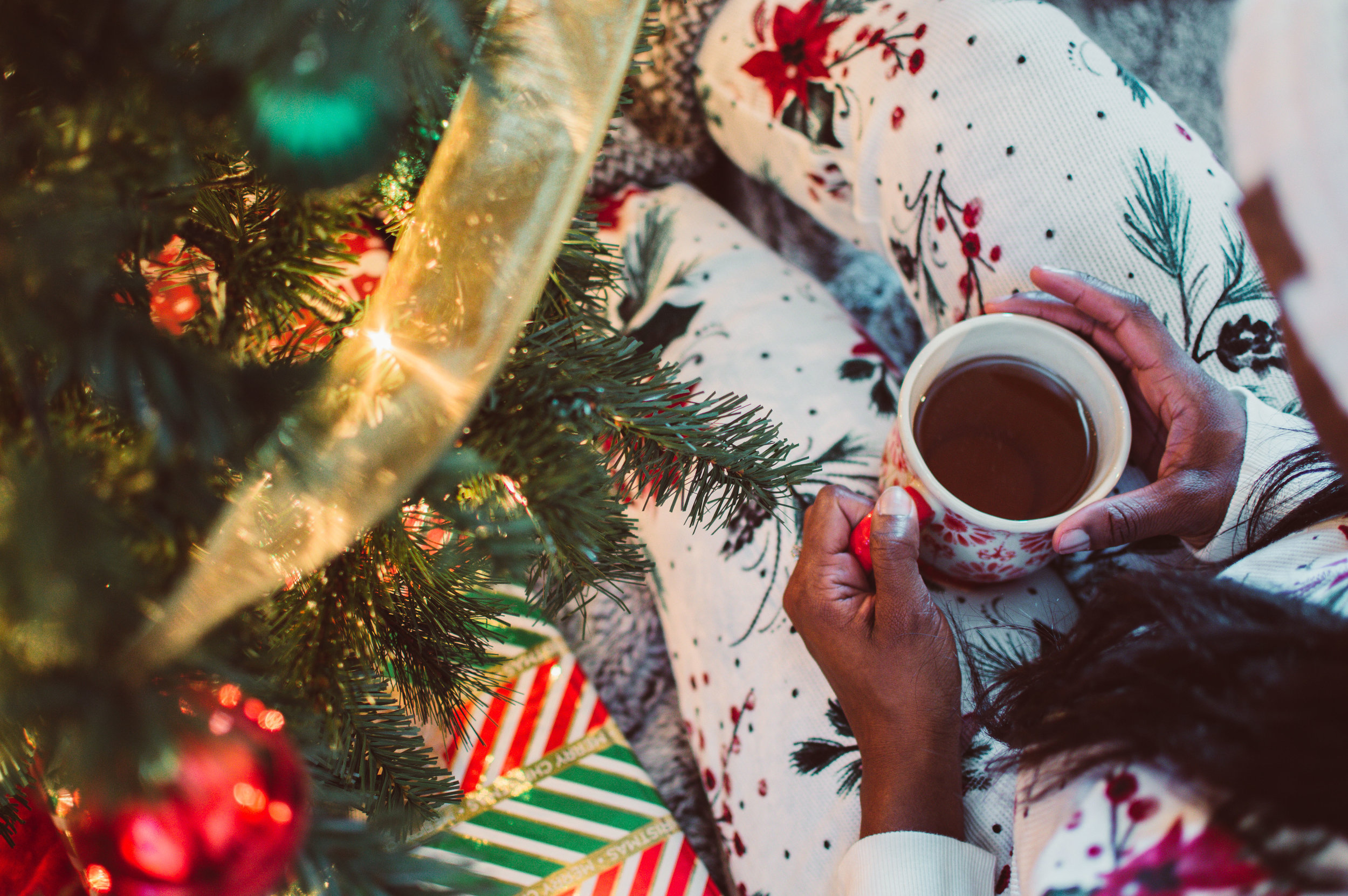 I'm not a PJ wearing girl, even for the Christmas holiday. Growing up, we never got Christmas PJs on Christmas Eve, or needed to be matchy-matchy as kids. Since this is the first year spending Christmas with just my husband and I, I'm all for starting new traditions! I have been sleeping on the Christmas PJ craze, as these bad boys are SO comfy, warm and festive! Now I understand what all the hype is about! It is well below freezing here in the foothills, so thermal PJs were a must and I found these on sale for $10 at Target! Don't get me wrong, I do not sleep in them, as I would scorch so quickly, but it is a wonderful pre-present to myself first thing on Christmas morning!
After presents and coffee, you'll find me in the kitchen, roasting turkeys, making green bean casseroles and baking apple pie for our dinner party with friends. A friendly reminder not just to enjoy receiving, but take the greatest delight in giving. We are all here to serve, bless and love one another.
Merriest of Christmas wishes to you and yours on this day! I hope your heart is full of joy, laughter and everything you wished for!
Give Loudly. Love Loudly. Live Loudly.
XOXO
Jenn