No Makeup Monday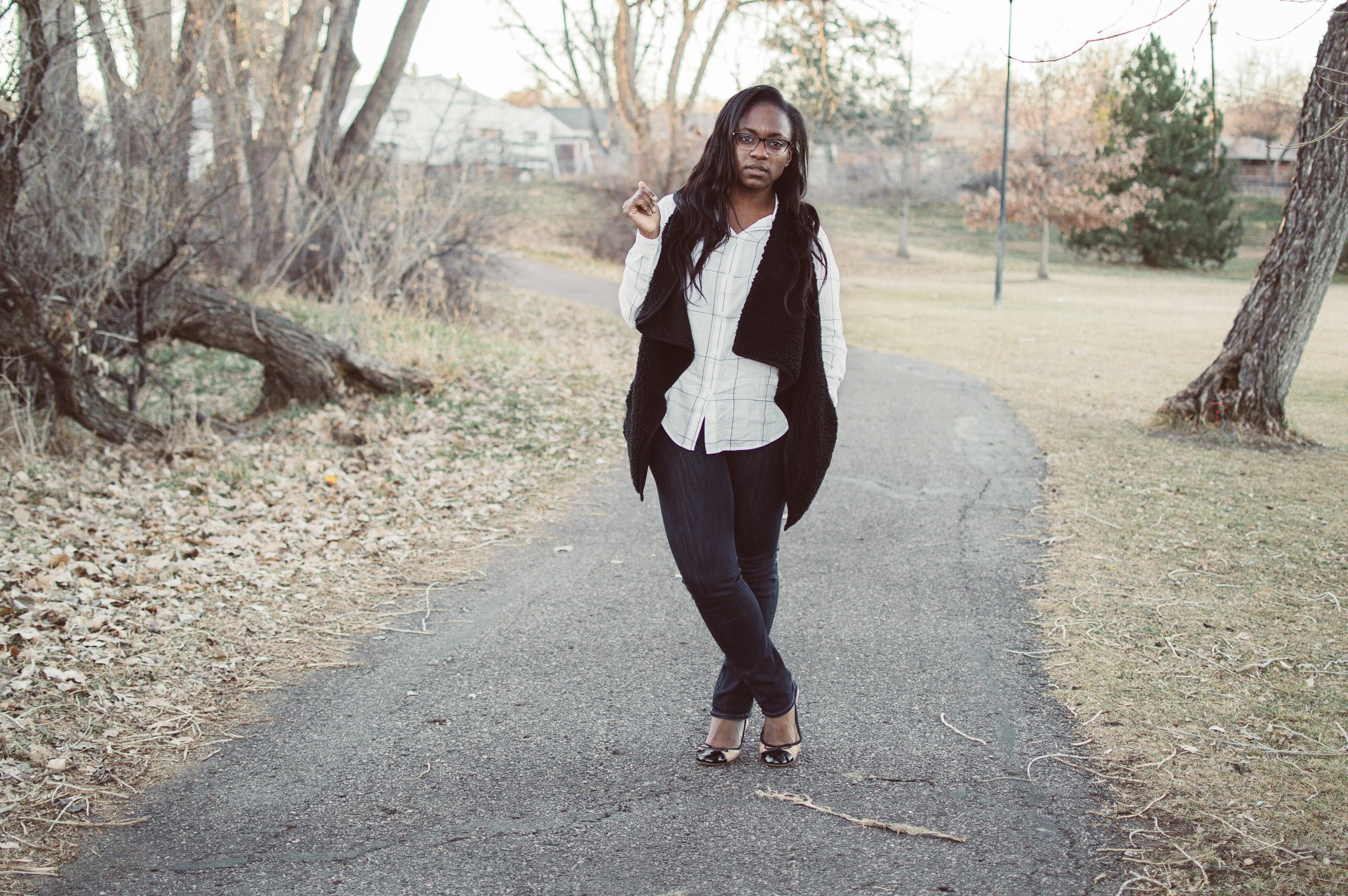 Today's no makeup look is simple and casual. I needed to get out of the house, so I found my favorite coffee shop downtown Littleton, grabbed my work bag and was out the door. As you can tell from this and several of my recent posts, this vest from Francesca's is on serious repeat during the warmer days of this season! Those days are now over as we're down in the single digits at night here in the foothills, so I wanted to give her one last good wear! I layered it over this ultra comfy boyfriend style top from Boohoo (only $17 right now!), for a casual, get-ish-done look!
Short and sweet today, as the agenda is full of decking halls, trimming trees and wrapping copious amounts of presents! Enjoy your week and the conclusion of the "giving season"!
Love Loudly. Live Loudly.