Winter Throwback to 2014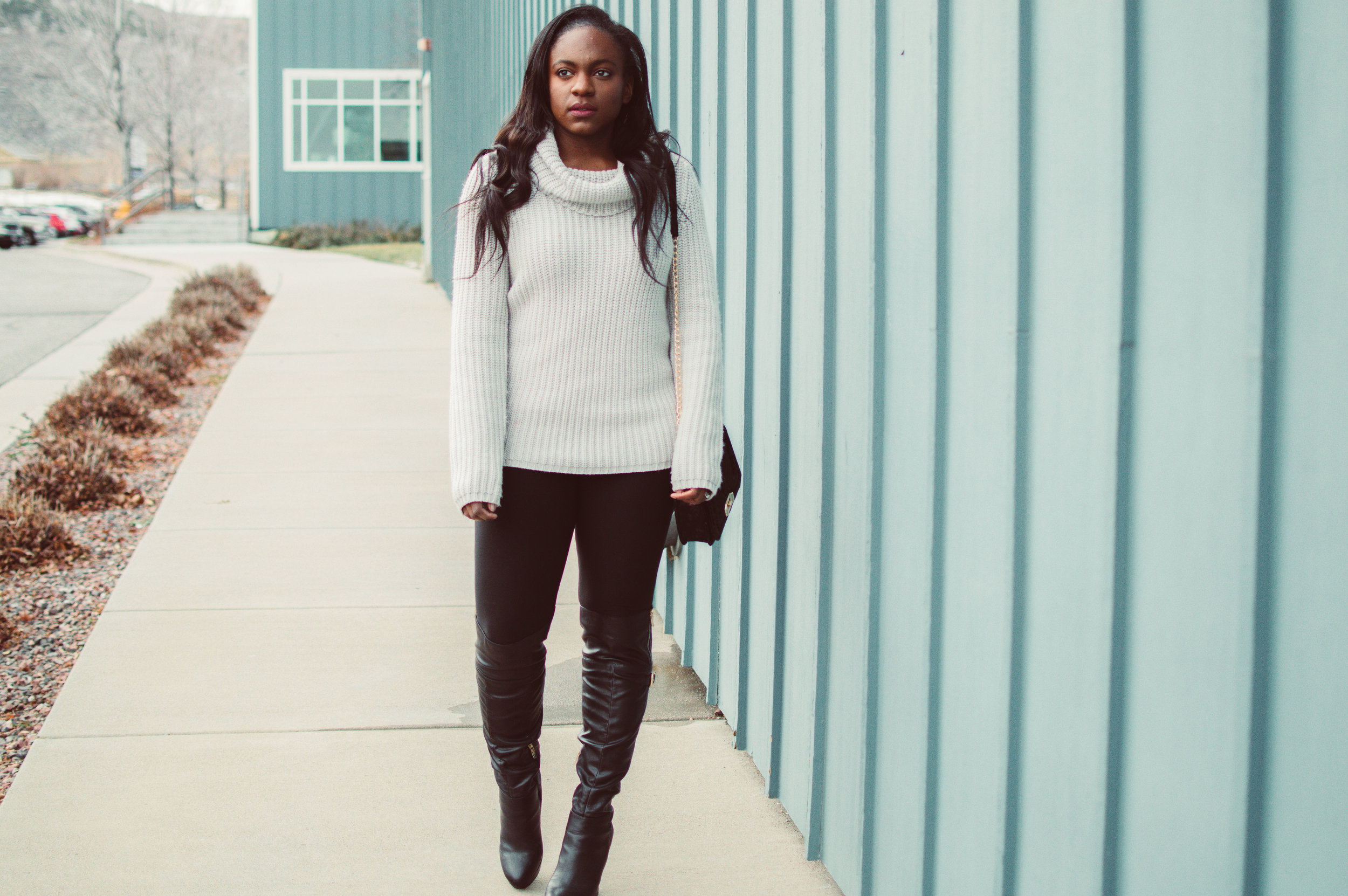 I love to recycle within my own closet! There's something about digging through and rediscovering what you loved about garments from seasons past. You relive what you love about it, what you hated about it, and it is a reflection of where you were at that point in your history. You can learn so much about yourself from the way your wardrobe looked in previous years.
From this warm and cozy look, I learned that back in 2014 I was practical, with an edge of glam. I bought both this sweater and boots during the same shopping trip, but never wore them together! Ever! The boots were meant only for ultra sexy, summer date night looks or a Halloween costume (I was a very cute Lana Kane, thank you!). I never thought to place this comfy, cozy knit and a pair of leggings on top. A testament to my style evolution, you could say.
Dress Loudly. Love Loudly. Live Loudly