No Makeup Monday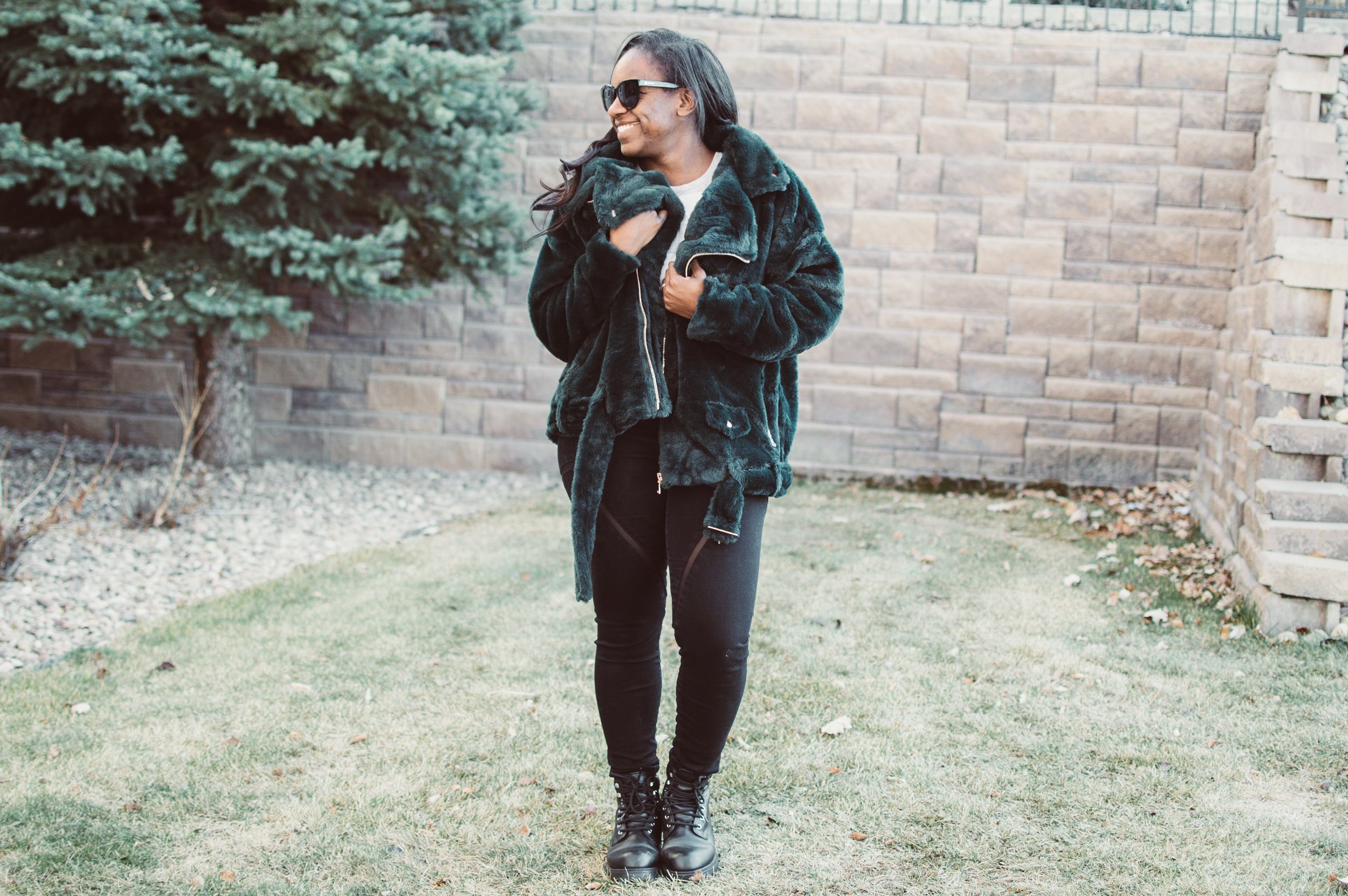 It's another #nomakeupMonday here on Lady Out Loud! This is my little tradition to remind myself and the world that we can still be fierce and slay all week, without the heavy veil of makeup! It's a bold reminder that we should celebrate exactly who we are, and embrace every flaw, pore and imperfection!
If you have not noticed by my Instagram feed or my most recent fashion post, I am LIVING for the faux fur trend! Good faux fur is soft, cozy and oh so glam! I wanted to experiment with a different jacket type, and found this stunning, green aviator coat on Boohoo for less than $50! I've never worn an aviator style, but when looking how to style them on Instagram and Pinterest, I loved the look of them oversized! I typically wear my coats a little larger anyway, so I took it up a notch and ordered a size 10 (usually pick up an 8 in coats). Worked like a charm! There is not a sweater I own that would not fit under this coat!
Another draw to this coat was the color! I wanted to get away from a faux fur that was made in the image of an actual fur. Because...I mean...who are we actually fooling with these jackets?! The color is hard to describe but beautiful in photographs and in person. A deep, dark cyan color that appears different depending on the light makes this an understated statement. My style by definition!
Dress Loudly. Love Loudly. Live Loudly.