No Makeup Monday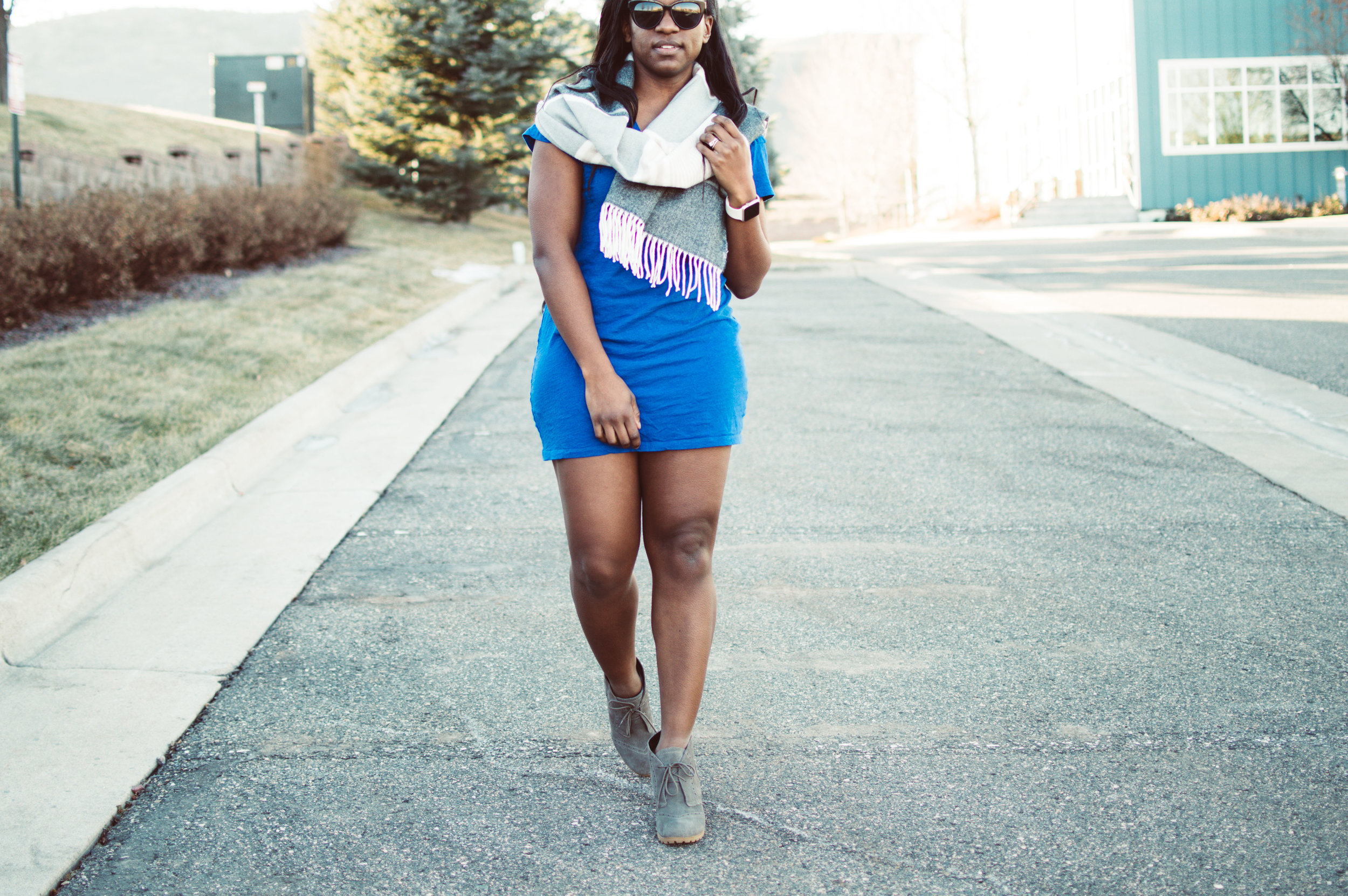 T-Shirt Dress (similar here, and here) | Scarf | Booties (Similar) | Backpack (similar)
Happy Monday, loud livers! It's the first Monday and first full week of the year! I hope you spent the first week of the new year energized and planning out your successes for 2018! And this week is all about putting it into action!
I know it's winter, but with spring-like weather here in the foothills, I'm throwing some leg out this week! My go-to outfit for busy, goal achieving days is a trusty t-shirt dress! It's the EASIEST article of clothing I own! T-shirt dresses are so comfortable for spending hours in front of your planner and laptop, and also for hopping in and out of the car while running errands. This one is an oldie from New York and Company that I cannot seem to find, but you can find these dresses nearly anywhere, at such great prices. To keep warmer when the sun begins to set, pair it with this oversized Calvin Klein scarf. Elevate the look with some wedge booties (that I rediscovered in a box in my basement!!) and you will not look nearly as comfortable as you feel!
And I know I'm late to this trend as well, but the backpack is the way of life! Hands free, but much larger than your average cross body. Pack your planner, pens, an extra scarf, your favorite lip gloss and you can leave your house and take the world with you!
It's going to be a marvelous year, people! Lets make it loud!
Dress Loudly. Love Loudly. Live Loudly
Jenn