Classic Spring Layers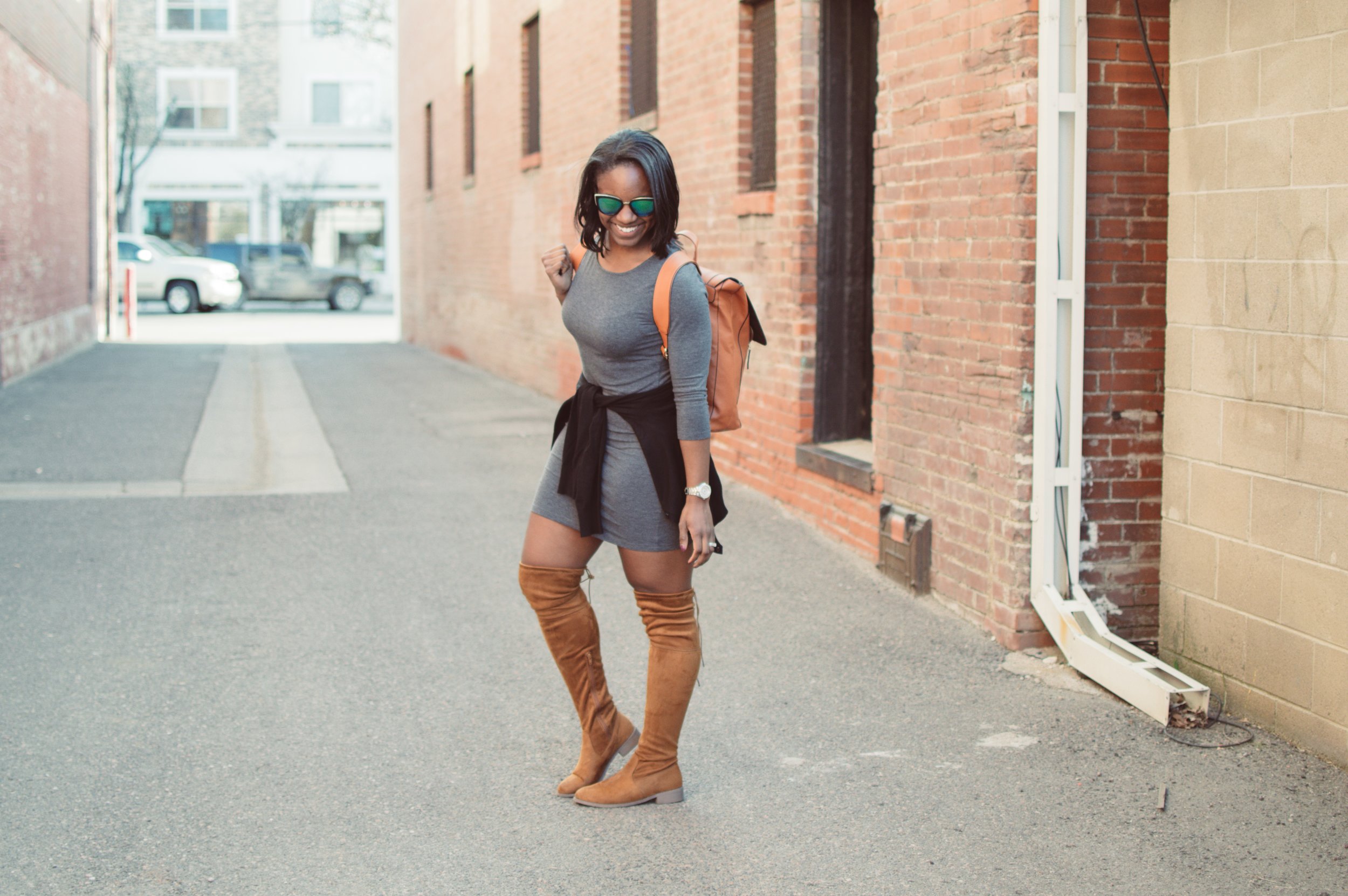 Fashion Staples for the Changing Season
What's that quote from Shrek about unions having layers? That sentiment mimicks my outfit choices this time of year! As a girl that grew up in America's Heartland, spring always means two things: weekly trips to the pharmacy for allergy medicine and wearing layers! Daily temperature swings can range from a low of 26 to highs near 80, so a versatile outfit with mix and match pieces is mandatory to stay comfortable. I seem to have struck that balance with this basic, minimal chic look.
Three quarter length sleeves do not get the credit they deserve. What a perfect sleeve length for the transition into warmer weather! Long enough to give you some added warmth, but still showing enough to catch a breeze in the hottest part of the day. And it allows for the display for your favorite arm candy. For the mornings and before sunset, pack a mid to lightweight cardigan, for warmth and tie it around your waist when the lunch hour hits to keep it handy on a shady patio.
And I'm not finished with OTK boots for the year just yet! High rise boots give coverage, add warmth for the days when the highs don't crack 60 so letting your thighs out to play is just enough exposure. Over the knee boots also elevate a casual T-shirt dress look just enough to give you an edge of chic! Now that the Spring Equinox is upon us, I'm showing a bit more skin, soaking up more sunshine, but when the sun is low in either direction, I always reach for my basic spring staples!
Dress Loudly. Love Loudly. Live Loudly.
Jenn