My Late Spring Uniform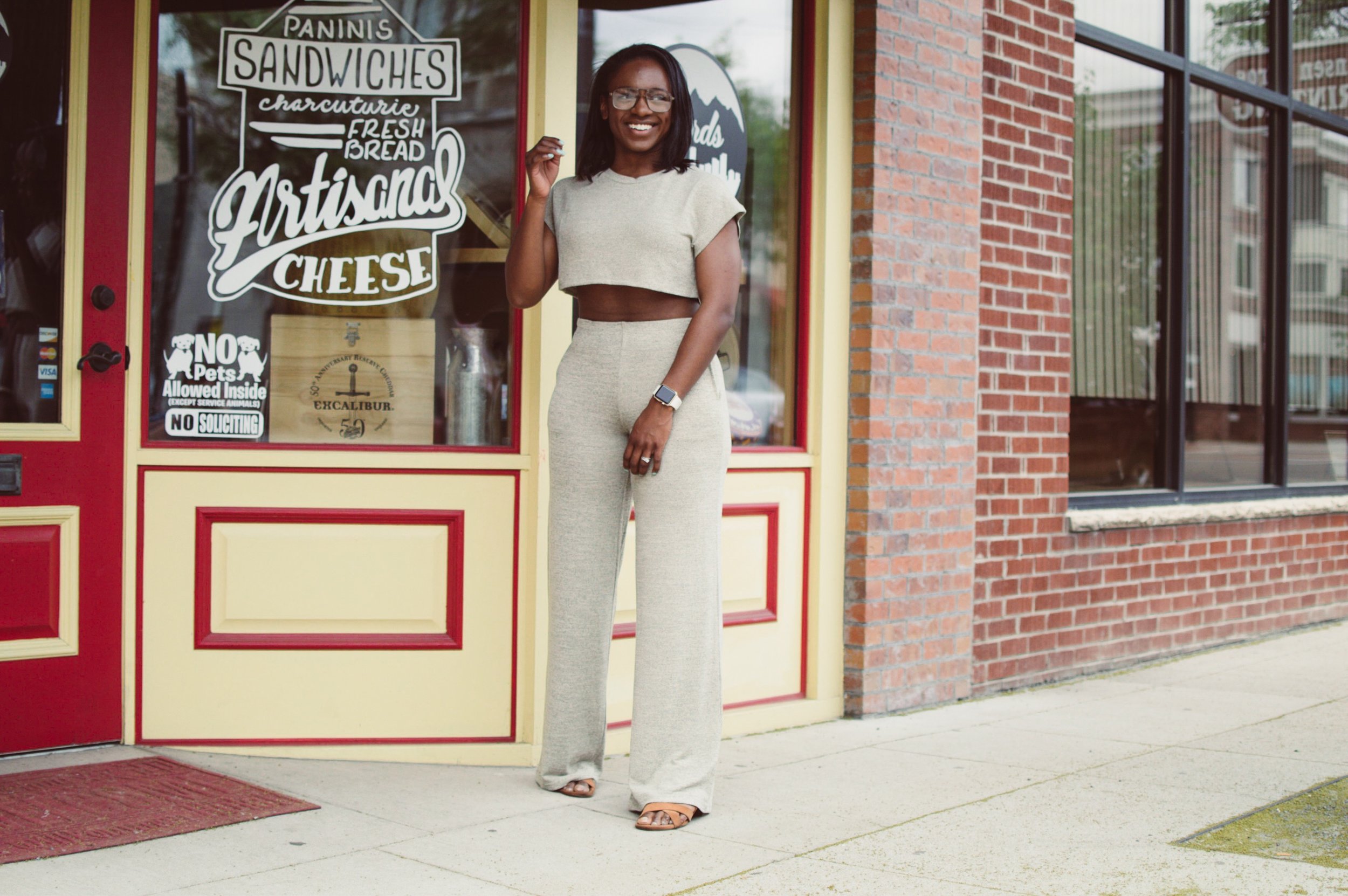 The weather is warming up, summer is nearing and that means we're creeping closer to the 90s and triple digit temps! Here in Colorado and many other parts of the country, the late summer brings large temperature swings. Mornings and evenings in the 50s and 60s, daytime highs 20 to 30 degrees warmer. So today in true "fashion blogger" style, I wanted to share my go-to late spring, early summer uniform.
This is my first ever purchase of a matching set, and let me tell you...I'm hooked! I gravitated toward this one in particular because of the comfort, neutral palette, long pants and tiniest bit of sex appeal! Dressing for dramatic temperature changes, the possible freak thunderstorm and running in and out of air conditioned buildings can be tough! Freezing one minute, sweating the next. But what I have found to be an excellent compromise are wide leg trousers and a crop top. A high-waisted pant (is there any other type of bottom, honestly?) adds the security and modesty when paired with a crop top, and the wide leg allows air movement when running from the mall to the car in 90 degrees. And to add just enough to spark your man's imagination, a little bit of midriff is just what the doctor ordered.
Pair with a set of block heeled sandals, wedges, sneakers, etc to accomplish exactly the look you need and you can walk into nearly any occasion. I found this set on the ever so popular Fashion Nova. There are so many great styles to choose, I'm sure I'll be back for many more!
Dress Loudly. Love Loudly. Live Loudly.
Dress Loudly. Love Loudly. Live Loudly.
Jenn