Basics : The Romper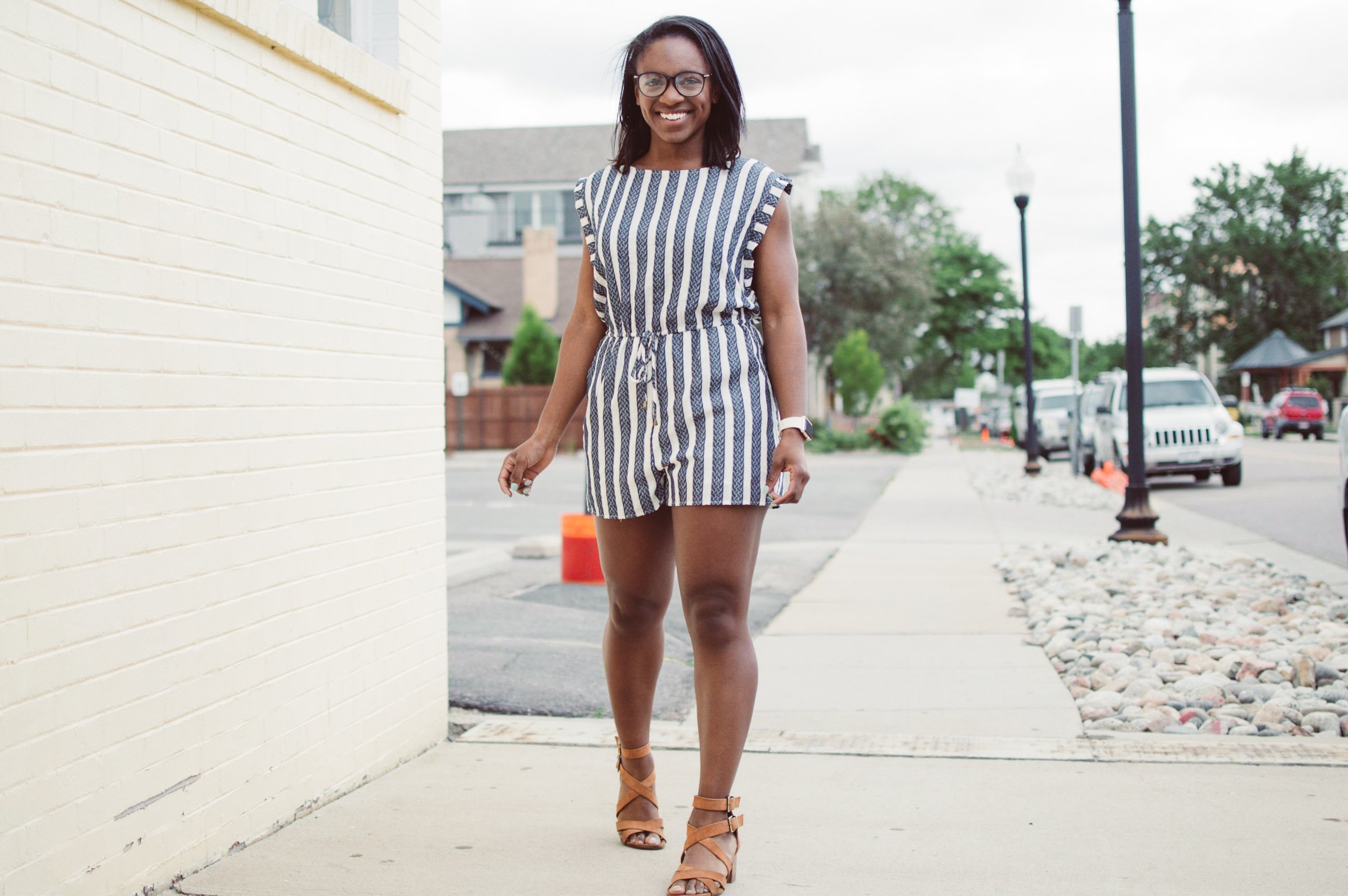 Shop This Look: Romper | Sandals (similar)
Happy Monday, Loud Livers!
It's the first full week of a new month and I'm not sure about you, but I'm feeling so renewed and energized to make this month one of the best of 2018! Each month, I try to take some time to set a few attainable goals for myself and work toward them every single day. Recently, I have not been setting those goals for myself or I tend to lose site of them as the date hits double digits, but I'm striving for different. I'm not sure if it's the warmer weather, or that I have had a chance to recover from a crazy first 5 months of the year, but these next 30 days are a blank canvas! And to create the imagery I want, I'm focusing on getting back to the basics.
Don't get me wrong, anyone who knows me is well aware that I am always up for a new adventure. Something fresh, novel and different will always interest me. But I strongly believe there is too much of a good thing. There are times when you need to take it back to the plane and simple. Greatness is built on solid foundations so that is my focus for this week!
In the same way (here comes the excellent transition), I'm doing the same with my wardrobe. Getting back to basics means taking away the extra. Extra layers, extra pieces, unneeded accessories. Because what gets in your way with a greater impact than excess.
This week, got to experience a little bit of both...something new and getting back to the basics: the romper. Rompers have never been a part of my staple wardrobe (and I don't know that they will ever be). Often too casual, ill-fitting, sheer, poorly constructed...except on this one occasion I have never been a romper person. They have this uncanning ability to make my relatively curvy figure look like that of a 12 year old boy named Henry. So when I was in Target to inevitably buy one tiny household item (I really have to stop going unsupervised) I ventured into the style racks. Nearly everywhere I turned was a romper. Bleghhh. Most all of them were similar: VERY floral, thin, short and flowy. It wasn't until I ventured into the Universal Thread area to scope some shorts, that I found this striped romper hanging rather pathetically on the hanger. Since it was one of two non-floral rompers in the store, I found a Medium and headed to the fitting room. To my surprise, I fell in love! It's lined so as not to expose my fresh Calvin's to the world, long enough to cover my lower half thickness and had a cinched waist that I could tie to my desired tightness! I was hooked!
Comfortable, effortless, cute enough...that is all I really need on a busy Monday morning full of goal achieving and world domination! This one garment may have made a romper wearer out of me yet!
Wear Loudly. Love Loudly. Live Loudly.
Jenn