Corporate Cobalt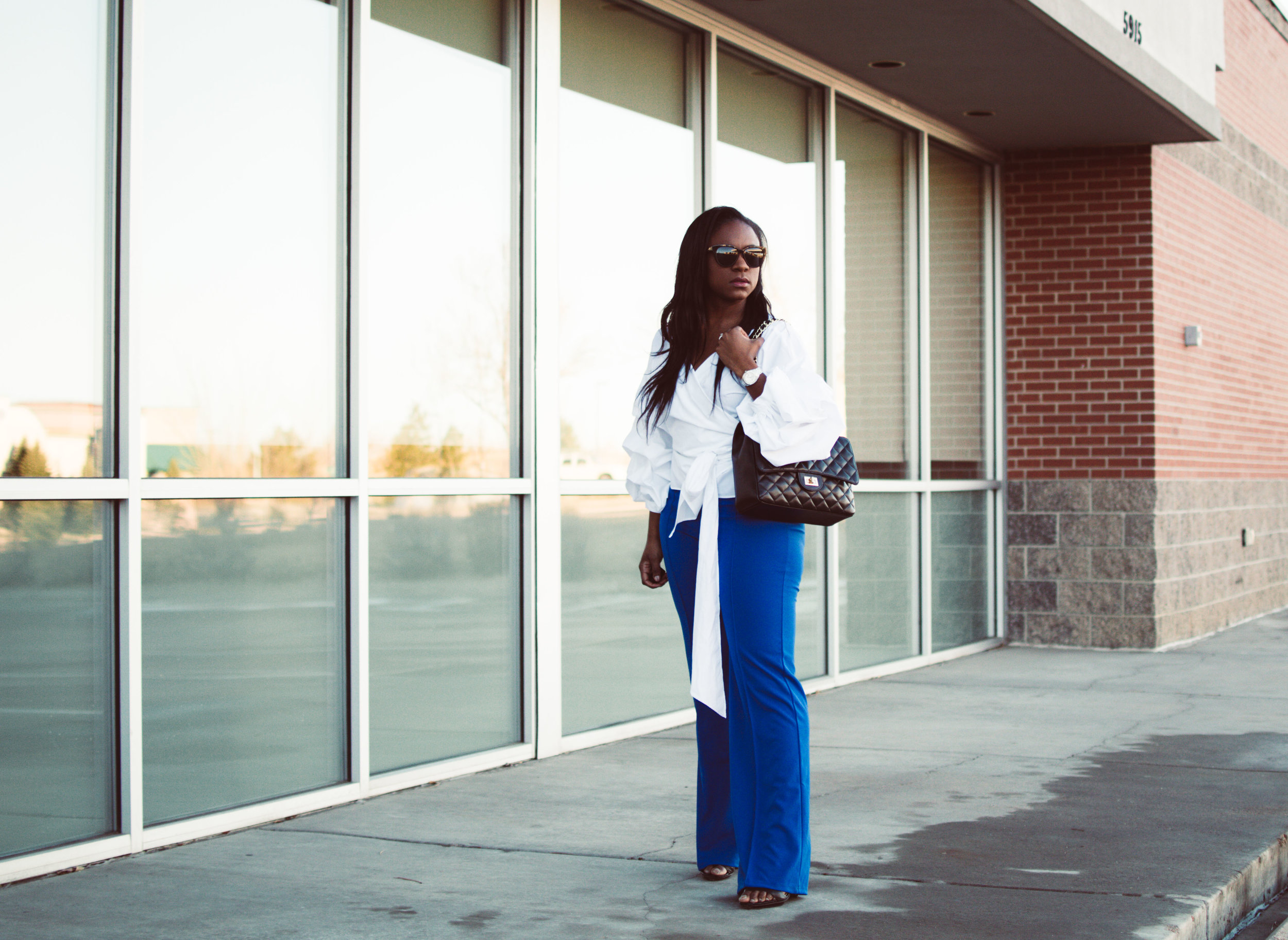 Top | Pants | Bag | Sunglasses | Shoes | Watch
I think I will always and forever be obsessed with the color cobalt. It's rich, makes such a statement, and looks so good on us dark skinned girls! As we ramp up our hustle into the new year, I wanted to share this creative-professional look that really lit a fire under me! For the professional shawwwties (Parks and Rec anyone?!), it is so easy to get stuck in a color and style rut. It's so easy to stick to neutrals and office basics. But gone are the days that you must always wear your boring back button cardigan and grey chinos.
These Fashion Nova pants are high-waisted, have a zipper back and a sewn pleat down the front for that extra bit of professionalism. The stretch in these is absolutely perfect to mold to your curves and the fabric moves freely and flatteringly. My only word of caution is that they are very long. I have not tailored them and my Gianni Bini hells are 4 inches (with platform) and these trousers still drag the ground by roughly half an inch. My suggestion is to get them tailored, or always wear with 4"+ heels.
This ruffled wrap top makes such a statement! After spending 6 SOLID minutes trying to figure out how to even put this thing on my body, I could not stop flailing my arms next to a mirror! I have a feeling that you could wear this top in reverse as well (with the higher neck in the front, the v-neck in the back, and that may be more appropriate for for the workplace setting. Also for a more professional look, wrap the tassel ends around your waist one more time, and tie in a shorter bow.
Add your favorite statement watch (LOVE my Bulova), polished work bag and some sunglasses and your office won't know what hit it!
Dress Loudly. Love Loudly. Live Loudly.
Jenn