Chiffon Don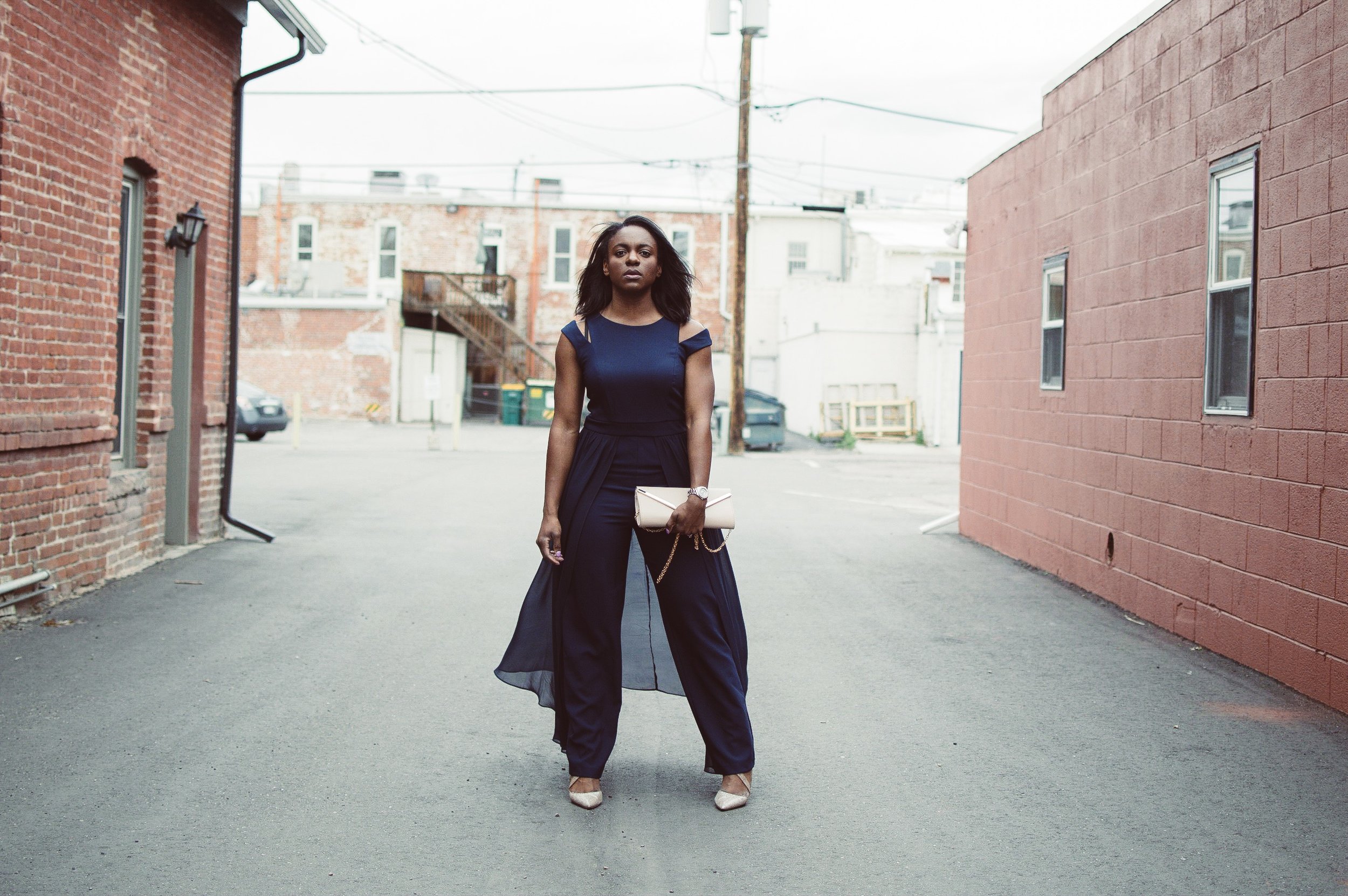 The Elegance in Simple Details
| There's something about a perfect jumpsuit
It's time for wedding season once again and if you are like me, I actually don't have many to go to. This year, I think that's the one and only activity I only have to add to my calendar twice for the entire year. By comparison, I was a bridesmaid for 3 weddings in the same month (all only 2 months before my own wedding) in 2016 and was a guest to 4 others. And as much as I absolutely love them and am usually the first and last one on the dance floor, with the hectic schedule 2018 is proving to have, I can't say I'm upset about the quieter season.
For the few weddings I have on the docket for the upcoming year, I can tell you that I will be wearing glam jumpsuits to them both! The jumpsuit is the panicle of dramatic style + chic + ease. It is the busy girls' greatest weapon in her special occasion arsenal. I have always loved the jumpsuit and discovered this one in Wish Boutique last year while I was looking for an outfit for a wedding. What drew me to this one was OF COURSE the dramatic cape skirt, but also the detail of the split strap/cap sleeve. Certainly a more formal style in the deep color, length and dramatics, but the rules of fashion is that there are no rules. So pair it with some gladiator flat sandals, fun earrings and rock it for a daytime wedding in the early fall. I styled this suit here with my fave pair of glittery pumps, and a chained clutch. Easy and elegant...my favorite combination!
Glam Loudly. Love Loudly. Live Loudly.
Jenn